---
THE GOOD NEWS:
90% of people with low back pain will recover in four to six weeks.
THE BAD NEWS:
10% of people develop chronic low back pain, an epidemic that costs society up to $100 billion a year.

---
THE GOOD NEWS:
Spinal manipulation is one of the only treatments consistently recommended for dealing with acute low back pain.
THE BAD NEWS:
Far too many people don't visit a chiropractor for their pain and instead choose to pop over-the-counter pain medication at alarming rates.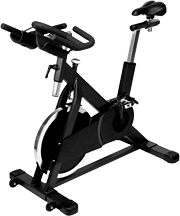 ---
THE GOOD NEWS:
While bed rest may seem like the rational thing to do when in pain, evidence suggests proper exercises to increase mobility and reduce loss of muscle strength are key to recovery.
THE BAD NEWS:
One of the biggest predictors of chronic back pain is called "pain avoidance behavior," which means once you get the pain, you do everything you can to avoid anything that will cause pain